What
This live webcast featuring Missouri DNR and industry leaders is designed to help you understand the many changes that have been made to air, water, and hazardous waste regulations under the Red Tape Reduction effort carried out across all State government agencies.
Our focus will be on significant changes that you will need to prepare for, new opportunities to reduce your regulatory burdens, and new regulatory options you may wish to take advantage of at your facility.
An opportunity for Q&A will be available.
Presentation materials will be available to all registered participants via the hand-held device app.
Our presenters are:
Darcy Bybee, Air Pollution Control Program Director, Missouri DNR
Kevin Perry, Assistant Director, REGFORM (Moderator)
David Shanks, EHS Policy Analysis & Strategy, The Boeing Company
Chris Wieberg, Director, Water Protection Program, Missouri DNR
Presented in association with: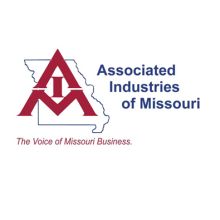 When

December 5, 2018 11:45 am - December 5, 2018 1:05 am
Where
Webcast (on your web browser). We will send log-in credentials to each participant by email.
,
How
Register here today with your credit card.
Terms and Conditions/Refund Policy
If you would like to cancel your registration, please consider registering a substitute from your organization in your place so you can avoid the cancellation fee. All cancellations received PRIOR to 12-2-18 receive a refund minus $45 processing fee. Cancellations received on 12-2-18 or later receive no refund. This refund policy applies to all registrations.