What
The conference will go on! Please come if you safely can. The ground is dry here at the Stoney Creek Hotel, no snow, no weather-impacted roads…here. We do not have any ability to reschedule. Travel safely.
This important one-day Hazardous Waste Seminar will provide you with the latest information on the expected mRBCA Guidance revisions, and the impacts of new Vapor Intrusion guidance. You'll also get updates and insights on the latest regulatory and management developments, including:
The Year in Review
MDNR Hazardous Waste Program Update by Director John Jurgensmeyer
Definition of Solid Waste in Missouri. What happens when Resource Recover is gone?
The Bottom Line on Satellite Accumulation Areas
MDNR's New Risk Group, A Panel Discussion
The View from DEQ
What's New After Red Tape Reduction, by Kevin Perry
Calculating the New Risk-Based Target Levels at DHSS using Federal RSLs
A Permitting Update
New MRBCA and Vapor Intrusion Guidance
Remediation Approaches for PFOA/PFOS
e-Manifest Update
REGFORM will host this unique opportunity to gain first-hand knowledge regarding a wide range of issues facing permitted generators and site owners. Experts who administer the Hazardous Waste Program, and who advise Missouri facilities on regulatory and compliance matters are the featured speakers.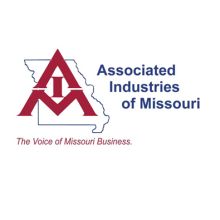 When

November 15, 2018 8:00 am - November 15, 2018 4:15 pm
Where
Stoney Creek Hotel and Conference Center
2601 South Providence Road
Columbia , Missouri 65203
(573) 442-6400

How
Click here to register today.
Early bird rate: $100 for REGFORM Members, $210 for Non-Members, and $175 for Government.
Includes lunch, refreshments and conference materials.
Call 573.680.5069 for more information.
Cancellations: All cancellations received prior to 10/31/18 receive a refund minus a $50 processing fee.
Cancellations received on or after 10/31/18 receive a refund minus an $85 processing fee.
This refund policy applies to all registration rates. No-shows will be charged full registration fee.
Substitutions are welcomed at any time.
Sponsors