What
PUBLIC HEALTH UPDATE:  This Seminar will be held at the planned date/time via live streaming video only. No in person meeting will be held. Early Bird pricing has been reinstated. Registration remains open. If you have questions/concerns, please contact Kevin Perry at kperry@regform.org or 573 680-5069. Thank you. Updated March 17, 2020 3:45 pm.
Download the 2020 Missouri Compliance & Enforcement Seminar Agenda here.
---
Join us and our seminar partners and sponsors for the 2020 Missouri Compliance & Enforcement Seminar, the first of its kind for facilities that want to get in compliance and stay in compliance.
---
This conference, offered in cooperation with MDNR's DEQ Programs and US EPA Region 7, is a great opportunity to learn about important and timely compliance and enforcement issues, including:
How to handle and expedited settlement offer from US EPA Region 7 (Roger Walker),
Compliance Assistance and top inspection findings in the Air Pollution Control Program (Richard Swartz),
A legal roundtable and compliance and enforcement (Brittany Barrientos, Andrew Brought, Renee Cipriano),
How to stay out of trouble and manage enforcement issues (David Cozad),
Tracking Non-Compliance and the Public Drinking Water approach at MDNR (Lance Dorsey),
Communication:  A Key to Compliance Success in the Waste Management Program—A Panel Featuring Q&A (Chris Nagel, Nicole Eby, Mike Parris),
Enforcement and compliance from three different legal perspectives (Richard Waters),
Anatomy of Criminal Enforcement:  When Does Your Action Become a Crime? (Drew Brought),
Water Protection Program Compliance and Enforcement Takes on SNC and Other Priorities (Kristi Savage-Clarke), and
Compliance Perspectives from DEQ (Ed Galbraith).
We will have US EPA Region 7 officials on our agenda to provide a Federal perspective on a variety of issues.
Attorneys, we have applied to the Missouri Bar for CLE credits.
The Missouri Water Seminar also affords you plenty of opportunities to network informally with regulators, environmental professionals, and sponsors. The standard registration fee is $205. (This is an early bird rate that lasts until March 8. Prices will escalate by $50 at that time.) So please register today. The government rate is $185.
---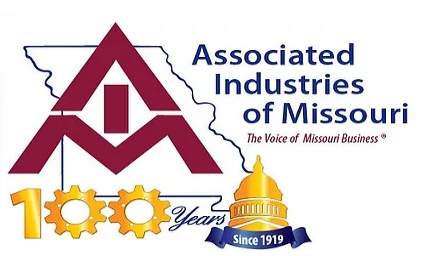 When

March 25, 2020 7:45 am - March 25, 2020 4:00 pm
Where
Stoney Creek Hotel & Conference Center
2601 South Providence Rd
Columbia , MO 65203
573 442-6400

How
The guaranteed room rate at Stoney Creek Hotel and Conference Center is $96.00 per night. Taxes and fees are extra.
---
Reserve your room no later than 2/24/2020. Mention the REGFORM Missouri Compliance & Enforcement Seminar.
---
Conference attendees click here to Register NOW with your credit card.
Attendees: Please note that all registration fees increase by $50 on March 9, 2020. Please register now to avoid this price escalation.
Sponsors