What
This important one-day Hazardous Waste Seminar will provide you with the latest information on RCRA and related topics in Missouri. You'll also get updates and insights on the latest regulatory and management developments, including:
The Year in Review
MDNR Waste Management Program Update by Director Chris Nagel
US EPA's Pharmaceutical Rule
The Reorganization at MDNR with two new programs:  Waste Management Program and Environmental Remediation Program
The new role for MDNR on Part A permitting
New Generator Fees and Plans for Future Fee Increases
A Permitting Update
e-Manifest Update with a fee discussion
REGFORM will host this unique opportunity to gain first-hand knowledge regarding a wide range of issues facing hazardous waste generators and handlers. Experts who administer the Waste Management Program, and who advise Missouri facilities on regulatory and compliance matters are the featured speakers.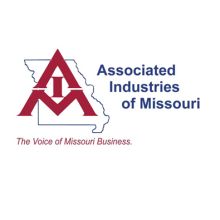 When

March 24, 2021 7:30 am - March 24, 2021 4:15 pm
Where
Stoney Creek Hotel and Conference Center
2601 South Providence Road
If you need lodging, contact Stoney Creek Hotel at 573 442-6400. Mention the Missouri Hazardous Waste Seminar to get the room block rate of $XX++ per night. Room block is in effect until Mar. 1 or whenever the rooms sell out, whichever is first.
Columbia , Missouri 65203
(573) 442-6400

How
Click here to register today.
Early bird rate: $110 for REGFORM Members, $210 for Non-Members, and $175 for Government.
Includes lunch, refreshments and conference materials.
Call 573.680.5069 for more information.
Cancellations: All cancellations received prior to 2/25/21 receive a refund minus a $50 processing fee.
Cancellations received on or after 2/25/21 receive a refund minus an $85 processing fee.
This refund policy applies to all registration rates. No-shows will be charged full registration fee.
Substitutions are welcomed at any time.
Sponsors