What
Download the 2021 Missouri Water Seminar Agenda here.
---
Join us and our seminar partners and sponsors for the 2021 Missouri Water Seminar, Missouri's most important water quality event of the year. This Seminar, for the first time, will be held via live streaming video. And, we're limiting the Seminar this year to just one day. (We'll miss that reception, too.)
---
This conference, once again offered in cooperation with MDNR's Water Protection Program, is a great opportunity to learn about important and timely water issues, including:
Water Protection Program Update (Chris Wieberg),
Changes to the 401 Certification Process (Mike Irwin),
What's In a SWPPP (Randall Willoughby),
Wowee  Maui:  Will the Recent Court Ruling Affect Missouri? (Aimee Davenport),
Water Quality Standards, What's New (Angela Falls),
MDNR COVID-related Regulatory Reliefe (Kristi Savage-Clarke),
Perspectives on Water from US EPA Region 7
Coronavirus Wastewater Sampling Project,
PFAS:  Preparing for the Future (Andrew Davis),
The Year in Review–What's Happened in Missouri's Water World since last year,
Copper Case Study:  Dealing With Toxicity Issues at a Facility Caused by Upstream Introduction by City, and
Governor's Flood Recovery Advisory Working Group Issues Findings and Recommendations.
We will have US EPA Region 7 officials on our agenda to provide a Federal perspective on a variety of issues.
Attorneys, we have received approval from the Missouri Bar for 8.5 CLE credits.
The Missouri Water Seminar also affords you plenty of opportunities to network informally with regulators, environmental professionals, and sponsors. The standard registration fee is $245. (This is an early bird rate that lasts until August 9. Prices will escalate by $50 at that time.) So please register today. The government rate is $135.
---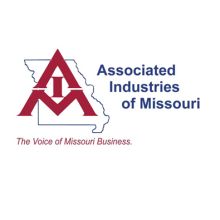 When

September 8, 2021 7:30 am - September 9, 2021 1:00 pm
Where
How
The guaranteed room rate at Stoney Creek Hotel and Conference Center is $xx.00 per night. Taxes and fees are extra.
---
Reserve your room no later than 8/8/2021. Mention the REGFORM Missouri Water Seminar.
---
Conference attendees click here to Register now with your credit card.
Attendees: Please note that all registration fees increase by $50 on August 19, 2021. Please register now to avoid this price escalation.
Sponsors