What
REGFORM's annual one-day Air Seminar will provide you not only with the latest program information from MDNR's Air Pollution Control Program, but also will offer updates and insights on the latest regulatory and management developments, including:
Air Pollution Control Program Update
Avoiding PSD (Practical Realities)
Year in Review
Pendulum Swings in Enforcement
Calculating Potential-to-Emit (continuing challenges)
US EPA Region 7 Air Update
Permitting Update
Air Monitoring – Latest Developments in Hyperlocal Monitoring
Impact of Environmental Justice on Permitting and Enforcement
Our experts will discuss the challenges associated with maintaining compliance with regulations and guidance and provide guidance on nuanced regulatory areas. REGFORM will host this unique opportunity to gain first-hand knowledge regarding a wide range of issues facing permitted sources in Missouri. Experts who administer the Air Pollution Control Program, and who advise Missouri sources on regulatory and compliance matters are the featured speakers. U.S. EPA will also join us on the agenda.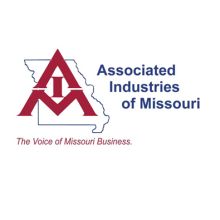 When

November 1, 2022 7:30 am - November 1, 2022 4:30 pm
Where
Via Live Streaming Video
Jefferson City , Missouri 65101
(573) 680-5069

How
Click here to register today.
Early bird rate: $115 for REGFORM Members, $220 for Non-Members, $185 for Government.
By live streaming video only.
Call 573.680.5069 for more information.
Cancellations: All cancellations received prior to 10/21/21 receive a refund minus a $50 processing fee.
Cancellations received on or after 10/21/22 receive a refund minus an $85 processing fee.
This refund policy applies to all registration rates. No-shows will be charged full registration fee.
Substitutions are welcomed at any time.
Sponsors