What
Download the 2022 Missouri Water Seminar Agenda here.
---
Join us and our seminar partners and sponsors for the 2022 Missouri Water Seminar, Missouri's most important water quality event of the year. This Seminar, for the first time, will be held in person and via live streaming video.
---
This conference, once again offered in cooperation with MDNR's Water Protection Program, is a great opportunity to learn about important and timely water issues, including:
Water Protection Program Update (Chris Wieberg),
Lessons Learned from BATHTUB Modeling of Missouri Lakes and Reservoirs,
Maui in Missouri…the new nuances,
Missouri River low flow conditions predicted for this Fall and Winter,
The Great Cleanse of ECHO and the wake-up call for effluent limit violators,
Perspectives on Water from US EPA Region 7
Getting inaccuracies out of MUDD,
10 Tips for eDMR Success,
David Shorr revisits The Great Hiatus with "I Told You So",
A Preview of Changes to Master General Permits,
A case study on permitting the first drinking water reservoir in Missouri in 30+ years.
What any facility can learn from CAFOs that lost their permits on appeal,
Adventures in Enforcement from SEMO, and
more.
We have invited US EPA Region 7 officials to provide a Federal perspective on a variety of issues.
Attorneys, we will apply to the Missouri Bar for CLE credits.
The Missouri Water Seminar affords you plenty of opportunities to network informally with regulators, environmental professionals, and sponsors. The standard registration fee is $375 in person and via live streaming video. (This is an early bird rate that will escalate by $50 on July15.) So please register today.
---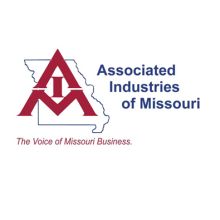 When

July 28, 2022 7:30 am - July 29, 2022 1:00 pm
Where
Stoney Creek Hotel and Conference Center
2601 S Providence Rd
Columbia , Missouri 65203
573-442-6400

How
The guaranteed room rate at Stoney Creek Hotel and Conference Center is $96.00 per night. Taxes and fees are extra.
---
Reserve your room no later than 8/16/2021. Mention the REGFORM Missouri Water Seminar.
---
Conference attendees click here to Register now with your credit card.
Attendees: Please note that all registration fees increase by $50 on August 19, 2021. Please register now to avoid this price escalation.
Regarding COVID-19 precautions:
The in-person event will feature physically distanced seating. Hand sanitizer and masks will be available.
Masks will be required unless you are sitting at your table.
Our strong preference is for all in-person attendees to be fully vaccinated. If you are not vaccinated, experiencing any symptoms, or have health concerns, we have an excellent live streaming video option for participation.
In-person attendance will be limited.
Lunches will be boxed and eaten at your seminar seat. Attendees will be asked to attest that they are/have been symptom free.
Please be prepared to observe any local ordinances that may be in place at the time of the event. There will be no handouts at this event.
Registrations can be easily switched between in-person and live stream video participation (as long as seats are still available).
If you have any questions, feel free to contact me by reply email or phone (573 680-5069).
Sponsors