What
Please join us on Jun 14 for Part 3 of our Air Permitting Training series.
These video sessions are held in conjunction with the Air Pollution Control Program.
Our next training is:
Air Dispersion Modeling Overview for Construction Permits, via Zoom
  8:00 – Noon
  June 14, 2022
On June 14, REGFORM proudly offers a follow-up training focusing on Modeling for Construction Permits, featuring the staff and leadership of MDNR's Air Pollution Control Program.
This interactive four-hour training (8 am – Noon), by Zoom only, is designed to elevate your understanding of how the Department views monitoring data and modeling results in the construction permit application review process.
This Introductory training outlines fundamental modeling concepts and the regulatory requirements that are employed when a construction permit applicant is required to submit an ambient air quality impact analysis to the Department Of Natural Resources Air Pollution Control Program. Topics covered include modeling for minor, major and hazardous air pollutant permits, source characterization, pre-construction monitoring, the use of representative air quality data, and modeling challenges.
List of Presentations:
Minor Source Construction Permit Modeling Requirements-Dawn Froning
Prevention of Significant Deterioration Modeling Requirements-Dawn Froning
Hazardous Air Pollutant Modeling Requirements-Kelly Robson
Pre-Construction Monitoring & the Use of Representative Data-Dawn Froning
Source Characterization-Kelly Robson
Modeling Challenges-Dawn Froning & Kelly Robson
Presenters are:
Dawn Froning, and
Kelly Robson.
This training is designed to be highly interactive. You will be able to ask questions and dialog with speakers at all times throughout the day.
This is a unique opportunity to find out directly from MDNR staff what you can do, and not do to improve outcomes with regard to your modeling.
Register here. General Registration is $170. REGFORM members register for $120. Are you early in your professional environmental career? If you are in the first three years of your job, registration is open to you at $50. All registration prices escalate by $50 on June 1.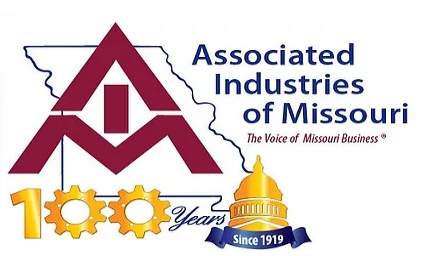 When

June 14, 2022 8:00 am - June 14, 2022 12:00 pm
Where
By Zoom only from
Jefferson City , MO 65101
573 680-5069

How
Click here to register today.
General Registration: $170. REGFORM members:  $120. Early Career Professionals (1st 3 years on the job):  $50.
Call 573.680.5069 for more information.
Cancellations: All cancellations received prior to 6/1/22 receive a refund minus a $50 processing fee.
Cancellations received on or after 6/1/22 receive a refund minus an $85 processing fee.
This refund policy applies to all registration rates. No-shows will be charged full registration fee.
Substitutions are welcomed at any time.