What
EPA – FULL THROTTLE IN 2024. WHAT TO EXPECT IN 2024 FROM THE BIDEN/REGAN EPA
---
Meet the Experts
Peter Wright, Attorney/Advisor, former Assistant Administrator, U.S. EPA, former Managing Counsel, The Dow Chemical Company
Jim Price, Partner, Spencer Fane
Michael Showalter, Partner, ArentFox Schiff
David Cozad, Director OECA, USEPA Region 7
Aimee Davenort, Partner, Stinson
Ed Galbraith, Barr Engineering
Ari Lewis, Gradient
Brittany Barrientos, Stinson
Alec Messina, HeplerBroom
Roger Walker, Executive Director, REGFORM
Kelly Thompson, Executive Director, IERG
---
Is your facility ready for Biden/Regan Administration push on environmental policy and regulation coming in 2024?
The Biden EPA flew out of the starting blocks in 2021 and has maintained an incredible pace for the past three years.  With an election coming up in 12 months, a Supreme Court determined to rein in federal agencies, a divided nation and congress, and time running out on the first Administration — where will the EPA focus its efforts in 2024? How are regulated facilities impacted? This high-level technical and legal session will focus on the most dynamic EPA initiatives, rules and policies that will impact regulated facilities in 2024.
Our expert speakers will address the biggest action regulated entities over the next year, including:
Environmental Justice

AERR.  and related Air Toxics issues
WOTUS. what Sackett II means for new development and existing sites
PM 2.5. what would the new lower standard mean for permitting and development
Environmental Justice. what more can I or should I do at my facility?
PFAS.  and some mention of other emerging contaminants
Cumulative Risk. latest efforts of EPA and impacts on permitting and EJ
Ozone. exceedance update and the role of Exceptional Events
NEPA. how new changes impact project development
---
One Registration Fee for All = $120
The registration fee is $120.
Note:  all times are CST.
---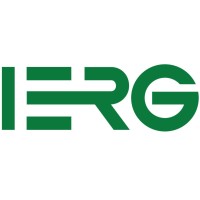 When

December 5, 2023 7:45 am - December 6, 2023 12:00 pm
Where
by Zoom only
,
573 680-5069